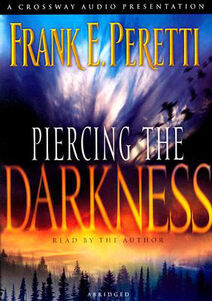 Piercing the Darkness is book two in the series. Sally Beth Roe is on the run from forces she can't even begin to understand which are bent on silencing her. Tal, Guilo, and the rest of the angels return to fight against a new enemy, the demon Destroyer, who knows more about Sally's past than she herself does.
Characters
Edit
Ad blocker interference detected!
Wikia is a free-to-use site that makes money from advertising. We have a modified experience for viewers using ad blockers

Wikia is not accessible if you've made further modifications. Remove the custom ad blocker rule(s) and the page will load as expected.